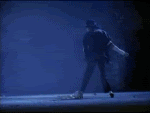 Today has been a very sad day for me, and I suspect many other people. I was born in the mid sixties, so I grew up in the 70's and 80's. My childhood was filled with disco and beautiful girls on classic TV shows. It all seems kind of cheesy now, but they are the memories of my youth.
Today we lost 2 very special people. Farrah Fawcett and Michael Jackson. How can that be?? Farrah was 62 and Michael was 50. I thought people were supposed to be living into their 70' and 80's these days. Farrah lost her battle with cancer and Michael was lost to a heart attack. Unbelievable.
As hard as it is to lose people, and I do pray for their respective families, I also feel a great sadness that I am losing my childhood. I remember watching the Jackson 5 cartoons on Saturday mornings. I remember my friend Kathy taking me to the salon for my first *real* hair cut and style for my 8th grade graduation and asking for the "Farrah" hairstyle. I remember my cousin getting the "Off the Wall" cassette and playing it for days...over and over again. I remember watching Farrah in "The Burning Bed" and being soo impressed that this beautiful girl could act!! I especially remember "Billie Jean" being shown on mtv every morning and having to watch it before going to school.
I know God knows what he's doing, but I say cut us a break. We need some of these angels among us here to make life bareable and to make memories.