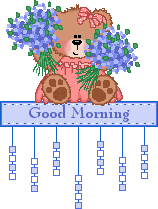 I decided to get up early and write down a few things:
I love my family. They may get on my nerves, they may not appreciate me, they may not even like me sometimes, but I love them and wouldn't trade them for anyone else.
I love my cat. She is mean, high spirited, and won't let me hold her, but I love her to death. She is cute, playful, and puffy. I like puffy.
I love my digital camera. I like the fact that I cantake pictures and put them on the computer right away to share with friends and family. I want to become a better photographer.
Just some things to remind me that not everything has to be a battle.